Rhonda Morgan – Executive Director
Diana Francis – Museum Manager
Bachelor of Arts (BA), English and a Communications Minor concentrated on Film Studies, Virginia Tech
Master of Arts in Education (M.A.Ed.), Teaching and Learning, Virginia Tech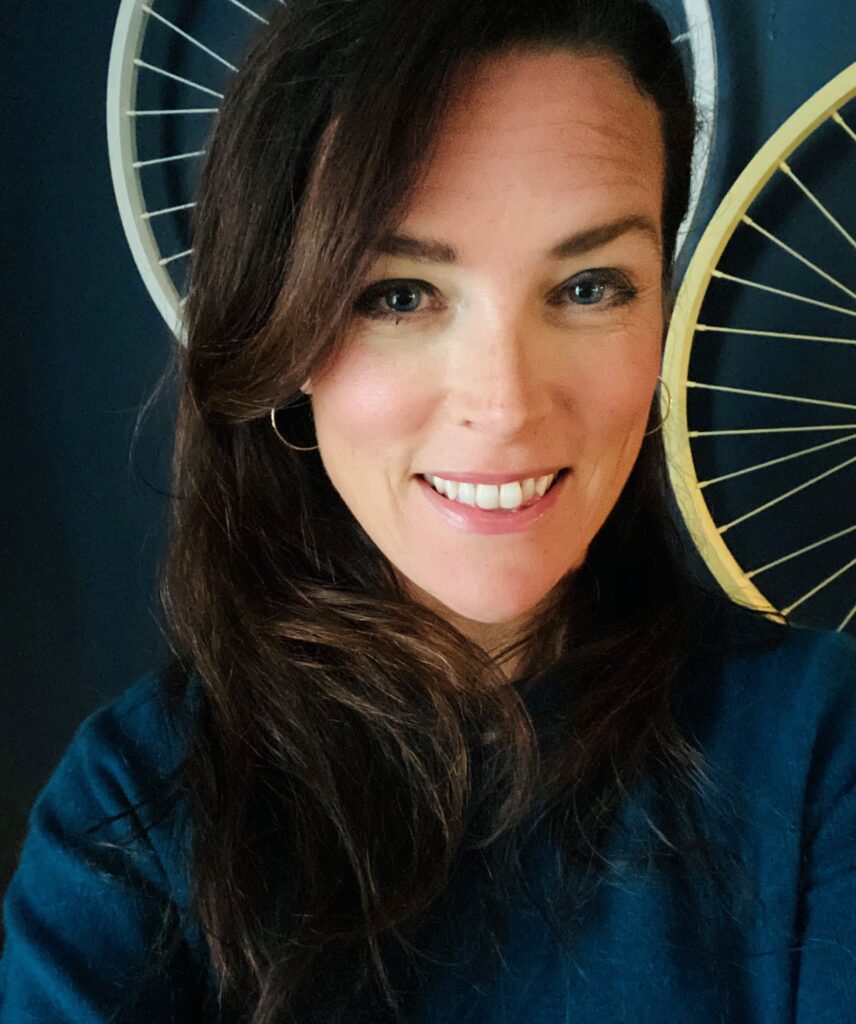 Diana has been a Blacksburg resident since 1994. She grew up in Arlington, Virginia where her father and mother worked for The National Park Service and The Library of Congress, respectively. As a kid, she accompanied her parents to a variety of concerts, museum events, monument unveilings, historic landmarks, and outdoor events on the National Mall and as a high school student, she interned at both the Library of Congress and Ford's Theatre. She credits her appreciation of history, culture, and ghost stories to these experiences.
Diana comes to this role after an 8-year dual role as the Gallery Manager and co-founder of The Artful Lawyer, A Fine Gallery Inc. and a paralegal at The Creekmore Law Firm where in addition to curating art exhibits, she helped start and manage events such as Blacksburg en Blanc, Dinner en Noir, paint parties, and figure drawing.
Diana has raised two boys in Blacksburg, and as a mother and avid outdoor runner, cyclist and hiker, is quite happy with all this town and surrounding areas offer. She also spends much of her spare time in another historic building downtown, The Lyric Theatre, where she volunteers on Monday nights, serves on the Board, and facilitates the Reel Talks (post-film discussions) on Sunday afternoons.
Richard Baldwin – Museum Assistant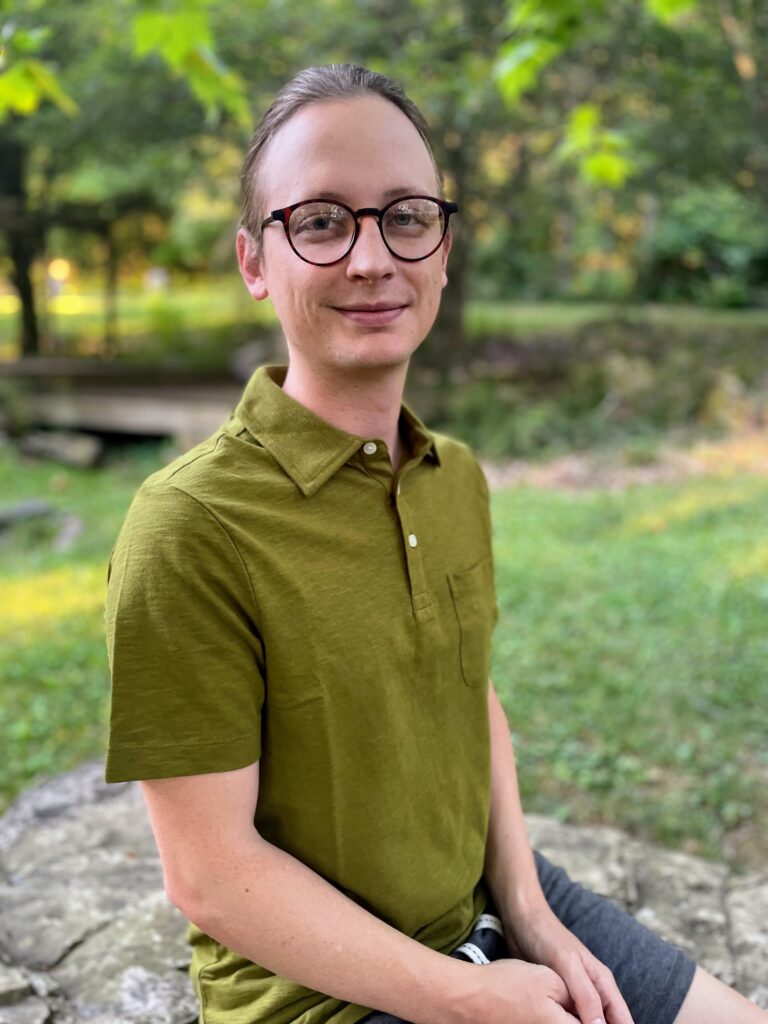 Bachelor of Arts (BA), Political Science, Virginia Tech
Richard moved to Blacksburg in 2013 to attend Virginia Tech. Before that, Richard lived in the Hampton Roads area of Virginia where his father served in the U.S. Navy. At a young age Richard was fascinated by the rich colonial history of the Yorktown/Williamsburg area. As a kid he was a member of the Yorktown Fife & Drum Corps and volunteered with the National Park Service at Yorktown Battlefield.
Before entering his current position Richard has worked in the service and culinary in downtown Blacksburg. He can be regularly seen eating Gillie's famous potatoes or sipping on a Bollos coffee.
Richard is excited to be the Museum Assistant at the Blacksburg Museum and Cultural Foundation. He hopes to uncover local history and explore the vibrant community that makes Blacksburg so special.
Claire Wiedmer – Front Desk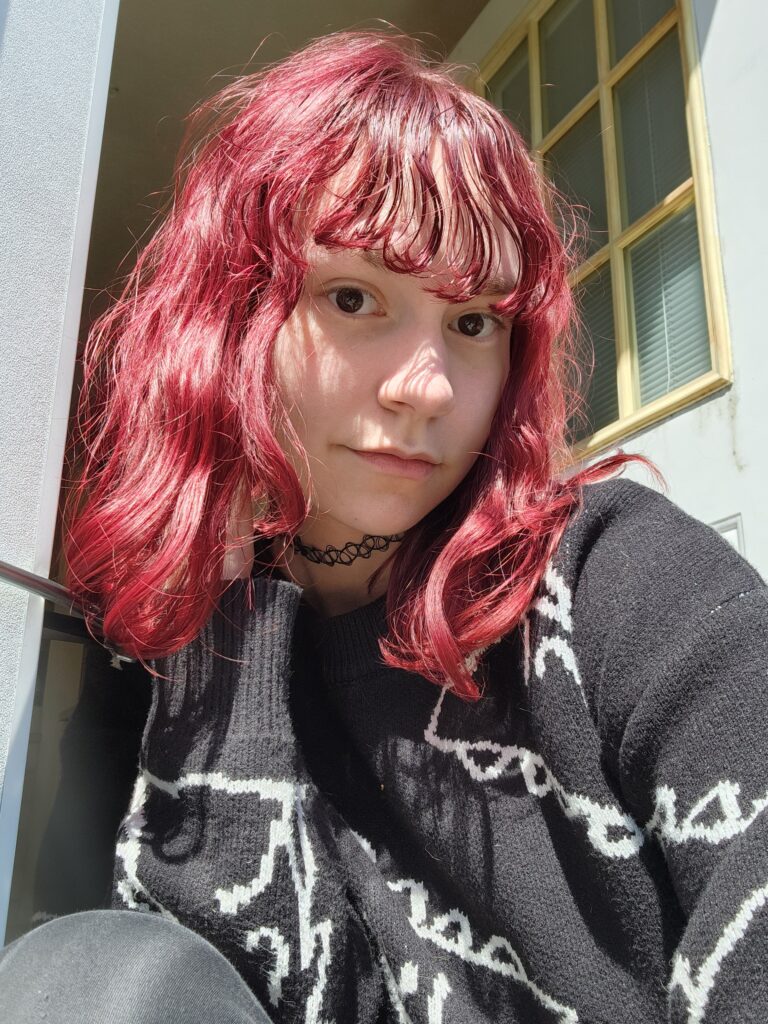 Claire Wiedmer has been a Blacksburg local since her family moved here when she was 3 years old. Growing up in Blacksburg, one of her favorite things was waking up early to walk to Carol Lee Donuts and get the freshly made "grab bags".
She is currently studying for a biological sciences degree at Virginia Tech. Claire lives in Blacksburg with her Great Dane Lab Mix, Jasper, who she has had since high school. Claire loves art history and so was very excited for the opportunity to explore that interest while working for the Blacksburg Museum and Cultural Foundation. Claire's extroverted personality makes interacting with visitors one of her favorite tasks, which is why she hopes to be able to welcome more people into one of Blacksburg's most historical homes.