16BLOCKS MAGAZINE Restropective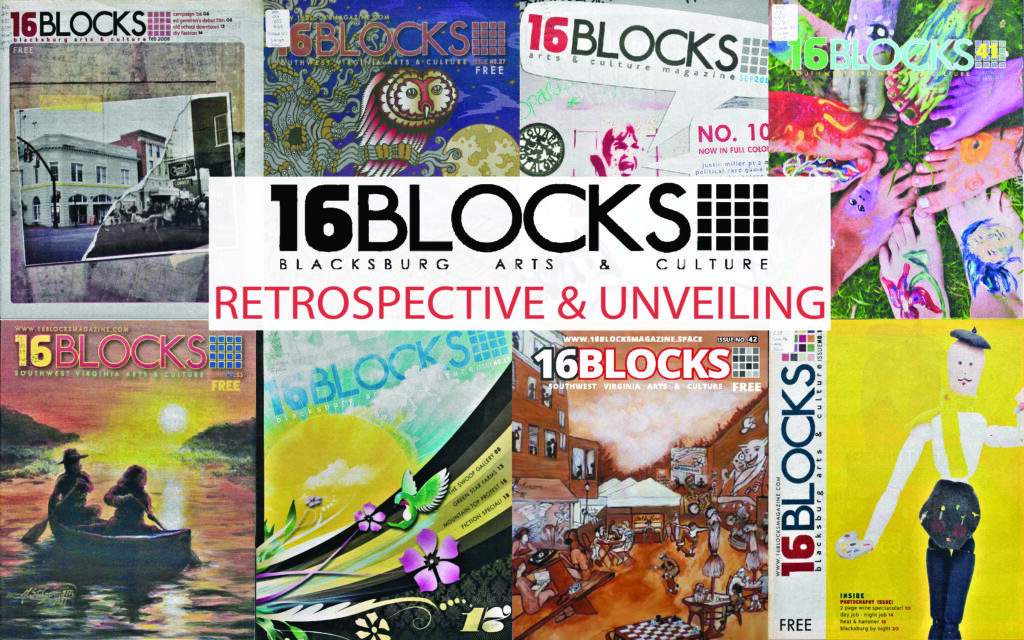 An exhibition of 40 magazine covers from 16Blocks Magazine that showcase the painting, drawing, photography, typography, and graphic design work of over two dozen local and regional artists. The images on display are high resolution scans of 16Blocks Magazine print covers from 2007 to 2012. Featured is an unveiling of the original drawing, Draper Block by Rita Brame, that will be the cover image for the upcoming print issue #42 "CosmoLocal", available August 20.
16 Blocks is a homegrown, free print publication and creator of public artworks, but also a metaphorical microcosm meaning the interconnectedness of neighbors and travelers from all walks of life along with those who came before, allied in a shared community experience and celebration of our time, our place.
On exhibit from August 4-November 4.